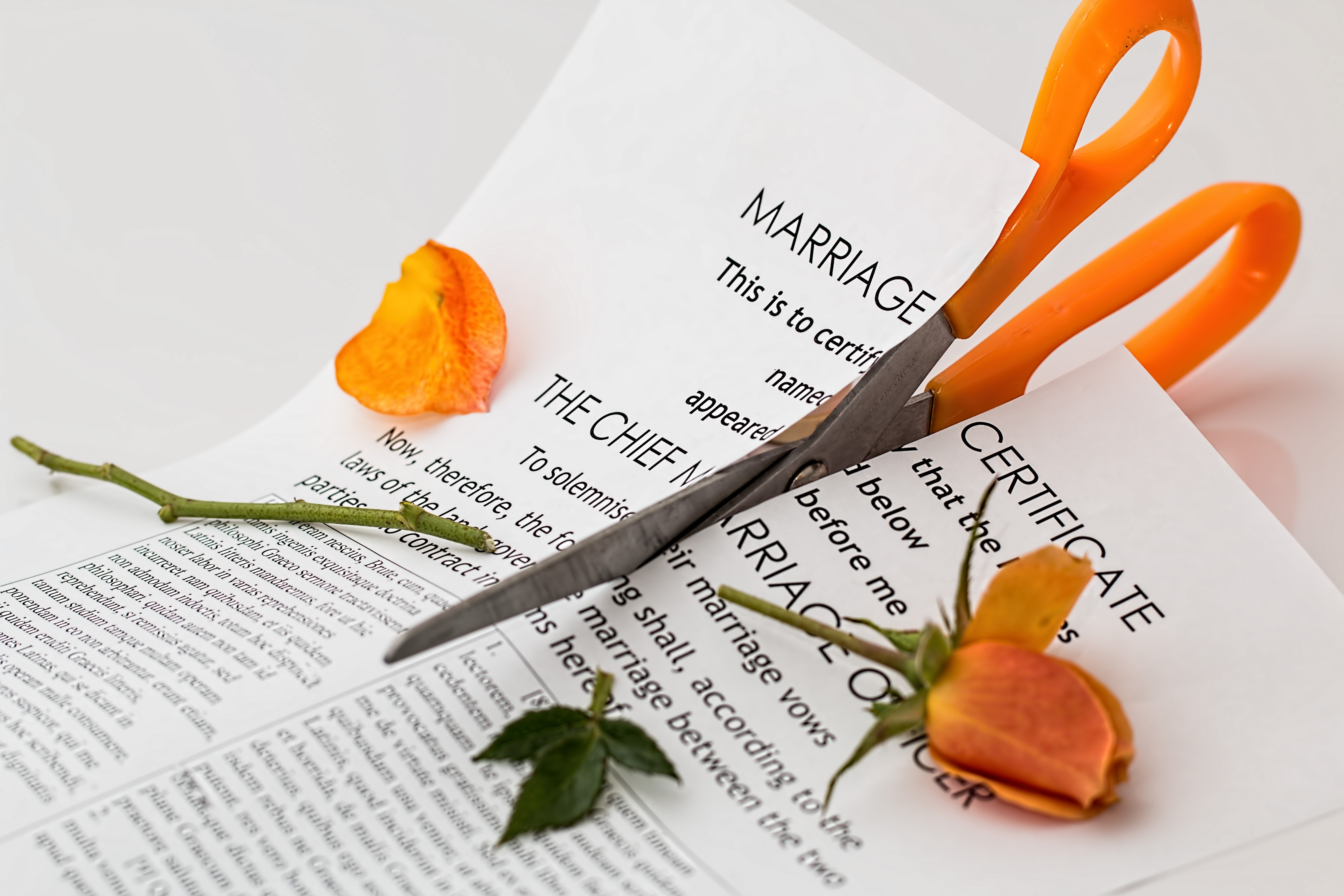 You're going through an uncontested divorce.  Even though uncontested divorces are lower stress that long drawn out ones with tons of fighting, it's still a major change in your life. 
In a perfect world, your supervisors and your Human Resources department will understand what you're going through and cut you some slack. Good co-workers will be there to listen and help out until you can regain your footing and get your life back in order. 
In a sense, going through the process of a divorce is like getting sick; you shouldn't be blamed for needing time off or being less productive for a period of time. In the end, it is highly unlikely that you are the first employee who has gone through a divorce.   Unless you do something that clearly violates company policy, it is illegal for an employer to fire you just because you are going through the process of getting divorced. 
Having said all that, we do have some tips for how to handle the emotional stress of a divorce at work.
Be upfront and honest. Tell your supervisor that you are going through a divorce. You may explain to them that you will likely be missing work more often but that you still intend to get your work done. 
Outside of telling your supervisor, you should probably not tell anyone that you aren't close to and don't trust implicitly.  You don't want rumors to get started about you. 
Find a way to take on more group projects at work.  It will allow you to be around others and also be supported while doing your work. 
Don't handle the business of your divorce at work unless it is absolutely necessary. Taking phone calls and reading emails may just serve to upset you and make it even more difficult to handle the demands of the workplace.
Whatever you do, don't get into a shouting match over the phone with your spouse.  It will just serve to get you worked up and you'll air a lot of dirty laundry to those within earshot. 
Keep your temper and your ego in check.  Don't fly off your handle or bad mouth your spouse.  This serves two purposes. You don't want your coworkers to think you're nuts and you don't want to provide your spouse a reason to go from an uncontested divorce to a contested one. 
Don't give up or quit: As the old saying goes, this too shall pass and you'll want to retain as much normalcy in your life as you can once you start the rebuilding process. 
If you feel overwhelmed, get up and take a walk and get some fresh air. Exercise will make you feel better and help you calm down. 
If you're in the process of looking for a new job, do not bring up your divorce to prospective employers. 
Divorce isn't an easy process.  While an uncontested divorce is easier than a contested divorce, it may be hard at times. Try to follow these simple rules and remember, it's best for you, your job, and your divorce to try to keep a level head and not get overwhelmed. 
If you feel that you need to speak with someone regarding an uncontested divorce, call the attorneys at Harmon and Gorove today.  They have decades of experience handling uncontested divorces and keeping things civil between divorcing spouses.