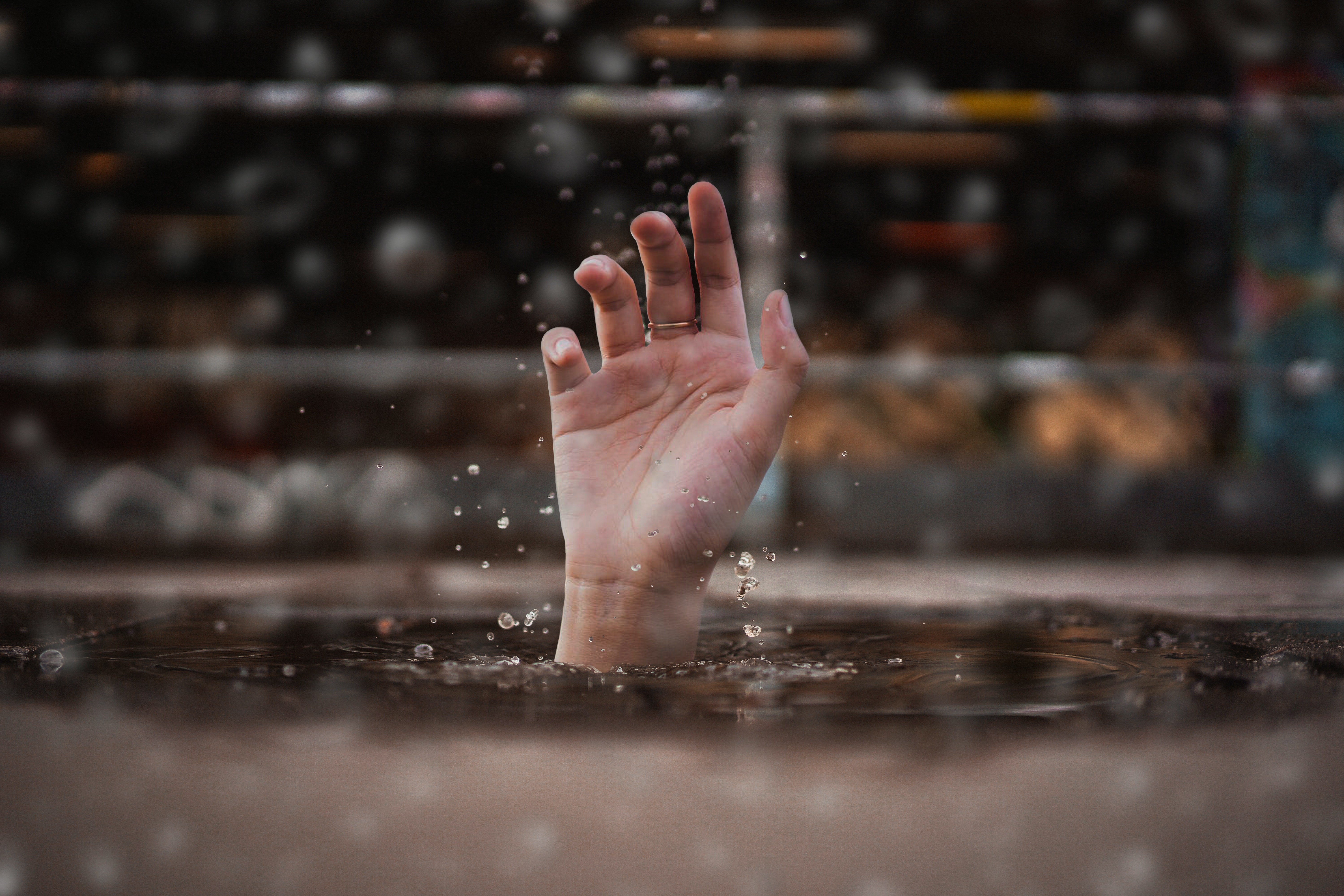 If you find yourself in a financial pickle, there are three times when it makes sense to look at bankruptcy.  The first is in a crisis, the second is when you're looking at the totality of your financial situation and the third is when you're so worried about your finances that you're literally making yourself sick. If you'll notice however, none of those are called, "last resort."
All of the financial gurus out there, and I mean all of them, love to sit around and talk about how bankruptcy should only be a last resort.  While I enjoy listening to some of these "gurus" I prefer to take some of their advice with a grain of salt.  Using bankruptcy as a last resort often keeps people from getting the help they need, when they need it.  It can often lead to people throwing good money after bad by trying to repay debts when it's obvious you can't.  That kind of thinking delays the inevitable, costs you more and absolutely makes you more stressed. 
That said, let's talk about when it's a good time to file bankruptcy.  Remember, none of these situations are a "last resort."
1.  You're in crisis
You just got a notice that your car is going to be repossessed, you were told at work about a garnishment that would hit soon or you got a foreclosure notice in the mail from your mortgage lender.  Without a roof over your head, your whole paycheck or a car under your rear end, you're going to have a hard time making day to day living manageable.  It's going to threaten the whole foundation of your financial house.
Filing bankruptcy can stop all of those actions dead in their tracks.  It can allow you to keep assets that you may otherwise lose to creditors without bankruptcy.  It gives you a chance to reassess your situation, effectively calling a timeout on collection efforts while you sort through what you need to do to survive. 
Remember, bankruptcy triggers an automatic stay and that's like pulling the emergency brake on a train.  Everything comes to a screeching halt. It stops all collection actions against you including suits.  
Lawsuits aren't automatically a crisis, even though it seems like one at the time.  It's more of a wakeup call that your finances are not in a good place and you need to do something to get your finances back in order. Remember, the lawsuit is just one creditor knocking at your door.  If you've got one that's upset, chances are there are more and they can sue you too. 
Bankruptcy gives you a time out to breathe, assess and figure out where to go from here.  Not to mention that it wipes out many of your unsecured debts.
2.  You finally see the forest through the trees
It doesn't necessarily take a crisis for you to take a look at your balance sheet and realize that you've dug yourself into a hole you aren't likely to get out of. Making decades of minimum payments just to keep creditors away isn't a way to live and it certainly isn't a way to get out of debt.  I know you see the part of your credit card bill that tells you when you'll get out of debt if you only make your minimums AND don't spend anymore money.  It's a long time, even for small debts.  
Having a healthy financial situation includes having an emergency reserve and a good chunk of change saved for your retirement. If you keep throwing all your money at Discover and American Express, you'll be eating dog food when you turn 75. 
Lawmakers created bankruptcy because they understood that the economy is better when people are able to be self sufficient.  It doesn't matter how you got into debt, you're not a bad person.  Most bankruptcies result from things that are out of our control. Job losses, illness, divorce, death of a loved one and the list goes on and on.  Whether you are in a bad financial situation because of bad luck or bad choices, getting the fresh start you need can certainly be a refreshing thought. 
3.  You're killing yourself with stress
Stress is a major driver of physical and mental health issues in our country.  It is unfortunate that we tend to deify those people who struggle to pay off their debts.  While that's all well and good, we truly need to remember one thing.  Stress kills.  Stress makes us less likely to be able to make good decisions and forces us into choices that can have ramifications for years to come. 
When money worries have an impact on your ability to sleep, work, or have healthy relationships, it's worth looking at bankruptcy as an option.  Even for people who are older and protected from collection by exemptions, you may look into bankruptcy for the sake of your heirs even if you won't do it for the sake of your health. 
These reasons for seeking help via bankruptcy often overlap but the idea that bankruptcy should only be a last resort is just patently untrue.  Filing bankruptcy shouldn't be taken lightly but it also shouldn't be the last option.  The sooner you examine your situation the sooner you can start looking at getting the help you need before you go out and do something crazy like borrow against your house or your retirement savings to pay off some dischargeable debt. 
When you've determined that you need to seek help, call the attorneys at Harmon and Gorove.  We have helped thousands of people escape the burdens of debt and get a fresh start.  We offer 100% free consultations and will always tell you the best course of action, even if it doesn't make us a dime.