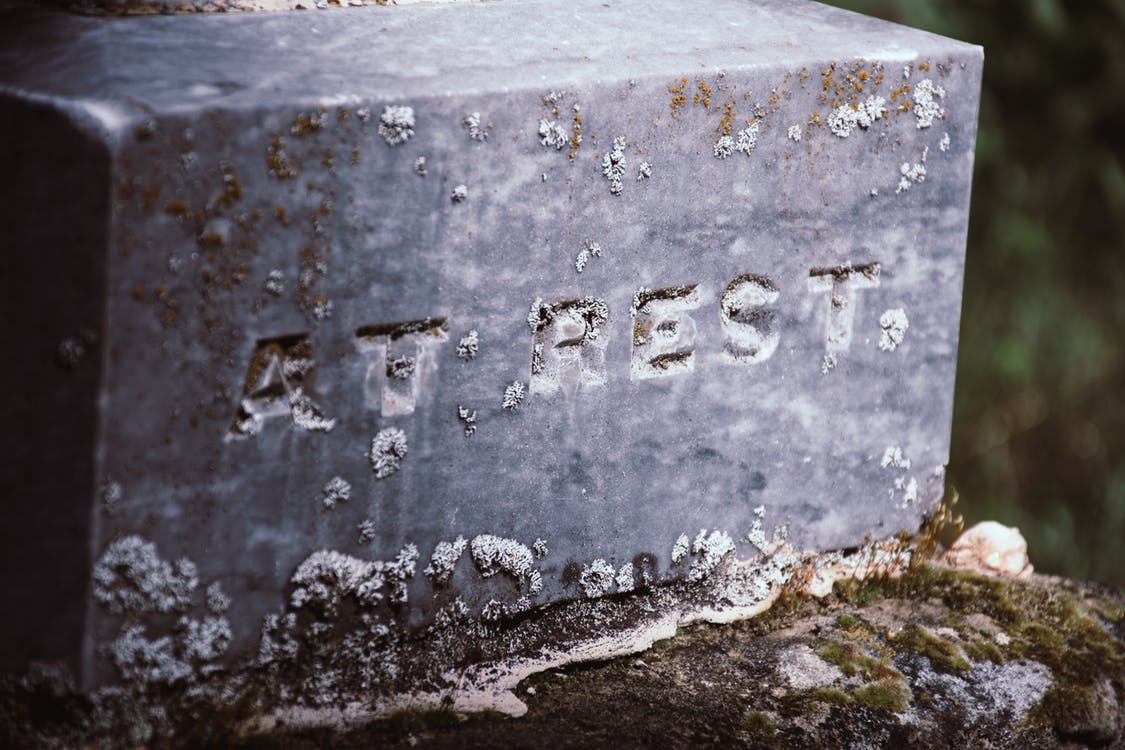 Can my old debt come back to haunt me?
Clients ask this constantly.  They're scared to death that the problems they had before their bankruptcy will come back and that the relief was only temporary.
The short answer is no.
Debt that is wiped out, in your bankruptcy case is gone as a legal liability forever.
The automatic stay that stops all collection activity when your bankruptcy is filed is replaced, once your case is complete, with a discharge injunction.
But then, this is law, so nothing is quite that simple.
Personal liability
The bankruptcy discharge eliminates all personal liability for debts that can be discharged.
If you eliminate your personal liability, your former creditors can't sue you to recover discharged debts and can't get a judgment that allows them to place liens on your assets or garnish your wages.
Was the debt discharged
Bankruptcy law prevents some debts from being discharged in bankruptcy. If you want your debt discharged, your debts must be listed in your bankruptcy schedules in order for us to notify your creditors.  We even have to notify the creditors that can't be discharged.
Debts that can't be discharged include
Child support,

Student loans,

Recent taxes,

Judgments for personal injury caused by drunk driving.
Unfortunately, the discharge order that's issued by the court once your bankruptcy has concluded doesn't list the debts that are discharged.  It just says that debts that were dischargeable in bankruptcy are gone.
Is there a lien
The discharge eliminates your personal liability for a debt.  Some creditors have obtained liens that they have attached to certain assets before you file bankruptcy.  If they have perfected that lien it can remain as a charge against those assets.
Perfected liens are an interest in property, a claim to a piece of what you own.
Some liens survive the bankruptcy.  The lien is only a claim on what you owned at the time the bankruptcy was filed.  They can not attach it to assets you acquire after you file bankruptcy.
A lien survives unless you get a bankruptcy order that avoids the lien. Those liens can be eliminated if it impairs an exemption you claimed in the bankruptcy case.
In order to do this you must file a motion to avoid lien in your case.  This means you need to tell your attorney that a creditor might have obtained a judgment from another court and placed a judgment lien before your bankruptcy case was filed.
Do creditors know you got a discharge
Your bankruptcy filing requires that you list all your creditors with good mailing addresses. We do this so they get a notice when your discharge is entered.  Notice to creditors is also about due process because your creditors do have certain rights.
Creditors also get notified so they can participate in the bankruptcy proceedings. It allows them to exercise their rights in the case.
Once your case is discharged, the court mails a copy of the order discharging your debts to everyone on the list of creditors you provide to your attorney at the onset of your case.
If you leave creditors off the list or the debt is sold to someone else, they have no way of knowing that you've discharged your debts.  However, notifying creditors isn't everything. There are rules that pertain to bankruptcy that wipe out debts, even if the creditor isn't notified.  
So, the rule is:  the debtor's personal liability for a dischargeable claim is wiped out forever, if the creditor got notice or if there was no payment to any creditors in the case.
If you are drowning in debt, the attorneys at Harmon and Gorove are experts in handling Chapter 7 bankruptcies. We have handled thousands of cases and helped discharge millions of dollars of debt for our clients.  If you feel the need to speak with a qualified bankruptcy attorney contact the attorneys at Harmon and Gorove to schedule a free, no obligation consultation to find out what your rights are under the Bankruptcy code.